Why should I enroll my child in a Cooperative Preschool?
Palm Valley Preschool is currently the only cooperative preschool in Round Rock. It was established in 1982 by the members of Palm Valley Lutheran Church as a way to provide a loving early childhood education to a community without many childcare options at the time.

Cooperative preschools provide a model of education that supports both the child and the parents. Benefits of cooperative preschools include: .
The building of friendships and community - you will build a network of parent friends that can last for years.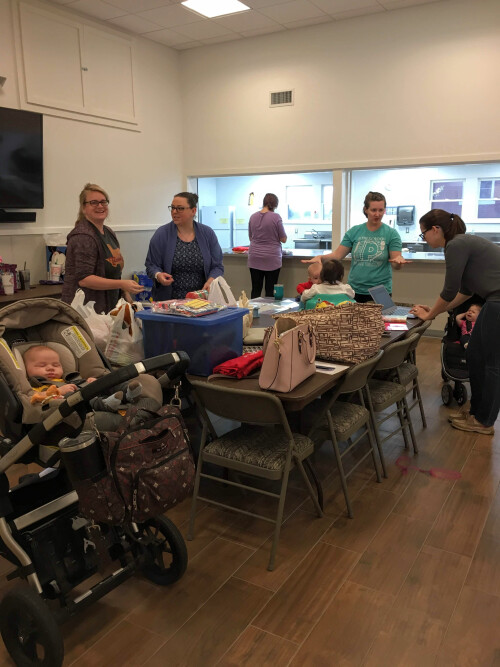 Our silent auction parent committee working hard before the biggest event of the year. Notice that even baby siblings are welcome to "help out."
You have a chance to be a fly on the wall in your child's classrooms – you can see your child through a different lens and have insight into what happens during their school day.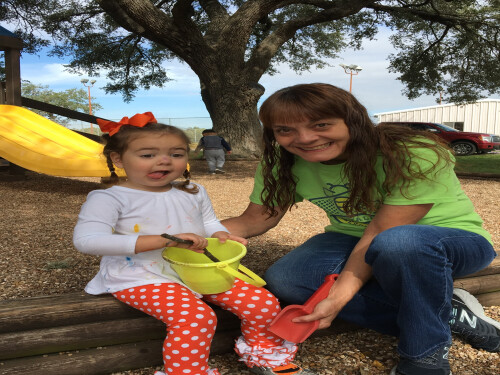 Parents aren't the only ones who can join in the fun.
Audrey loves when her "Boom Boom" helps at preschool.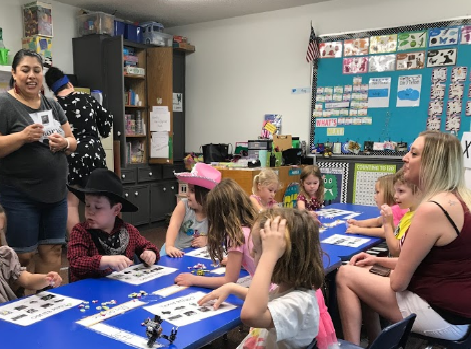 Blake's mom gets to participate in Ms. Rita's lesson
Both you and your child will receive an education - your child is learning through school and the parent can pick up on tactics that the teacher uses and implement at home (Vant, n.d.).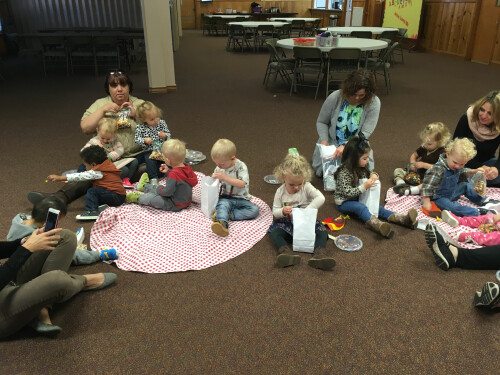 Antonio's mom gets a front row seat at the annual Thanksgiving pow-wow.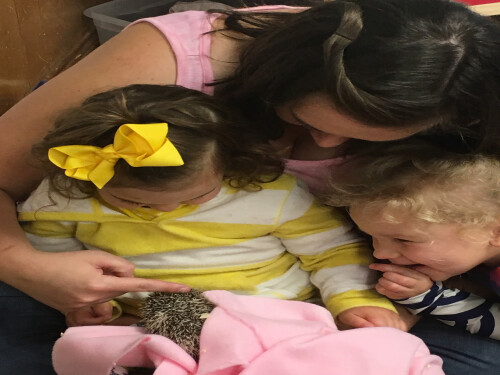 This mom gets to show off a pet hedgehog to the delight of students.
What else does the research say about cooperative preschools?
Families discover a sense of solidarity and camaraderie with other parents in a cooperative preschool. Parents can exchange parenting ideas and learn to problem solve together. (Dunlap, 1996). When the parent is involved with their child's education, the education goes beyond the walls of the school. Education becomes more of an integrated part of the whole child (Ali, 2014). Children that have an involved parent are likely to do better in Kindergarten and beyond (Sanborn et. al 2016).

What makes Palm Valley Preschool a special cooperative?
Palm Valley Lutheran Cooperative Preschool is special because of our school wide events such as Texas Day, Fall Festival, and Christmas Sing-a-Long that could not happen without the support of the parents. This is a fantastic way for every child and parent in the school to have an opportunity for interaction.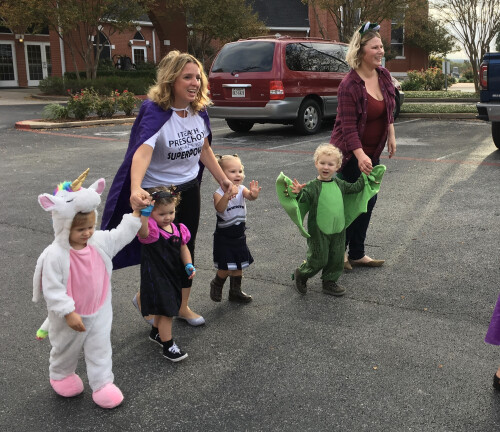 This parent helps Ms. Erika lead her class on the Halloween parade.
Our fabulous Fall Festival Parent Committee.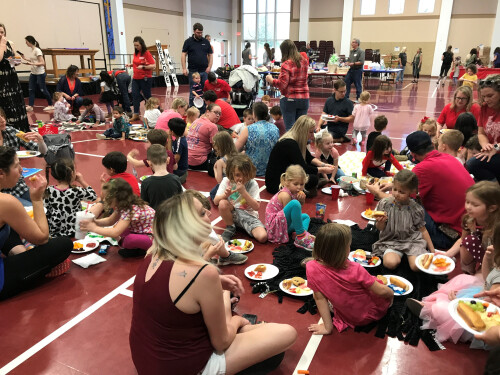 The annual Texas Day lunch and Silent Auction could not happen without the help of the parents.
Lastly, for parents wanting a sense of peace when enrolling their child in a preschool, especially for the first time, it is helpful to remember that ethics are automatically built into the cooperative preschool business model because when parents are involved, it allows for extreme transparency. Parents are welcome at Palm Valley Preschool any time.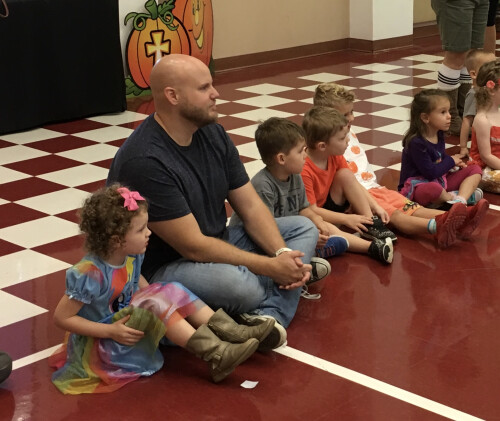 This dad is modeling listening behavior.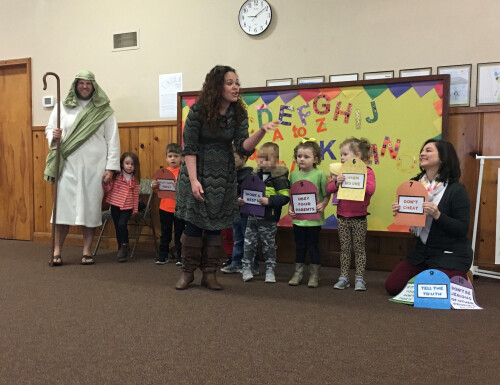 These parents are leading a chapel lesson on the 10 Commandments.
Ali, A. (2014). Learning Together: A Case Study of a Cooperative School's Approach to Education. Unpublished Master's Thesis. University of San Francisco, San Francisco, CA.

Dunlap, K.M. (1997). Family Empowerment: One outcome of Cooperative Preschool Education. Child Welfare. 76, 501-508.

Sanborn, R., McConnell, K., Kimball, M., Canales, A., Davila, J., Everitt, S., O'Quinn, K., Treacy, C., & Villegas, C. (2016). Pre-K in Texas: A Critical Component for Academic Success. Journal of Applied Research on Children, 7(2).

Vant, C. (n.d.) 5 Great Reasons to Join a Cooperative Preschool. Retrieved from https://www.capitolhillcoop.org/5-great-reasons-to-join-a-coop-preschool