Kindergarten Readiness at Palm Valley Preschool
Our Kindergarten Readiness program fosters first and foremost a love of learning. At Palm Valley, we focus on the social and emotional development of our students as well as their academic readiness for Kindergarten.
From the inviting classrooms and print-rich environments to our dynamic schedules and routines, each day is designed to promote learning and healthy relationships. ;
Our Pre-K students are emergent readers and writers, all at different stages of development. Through group and individual instruction, we build on each student's skills. Problem solving and mathematical reasoning are a natural part of our everyday interactions. Our weekly thematic units allow us to explore science and social studies in the classrooms and in our STEM Lab. There is plenty of time for music, art exploration, and dramatic play, as we know children express themselves through fine arts and movement. Big and small motor movements are critical not only to physical development but also to self-awareness and self-regulation.
At Palm Valley Preschool, we provide a rich learning environment and engaging activities. We strive to develop positive social and emotional skills and encourage loving relationships with peers and teachers. We hope you will join us next year!
Ms. Deb
PVLCP Kinder Readiness Teacher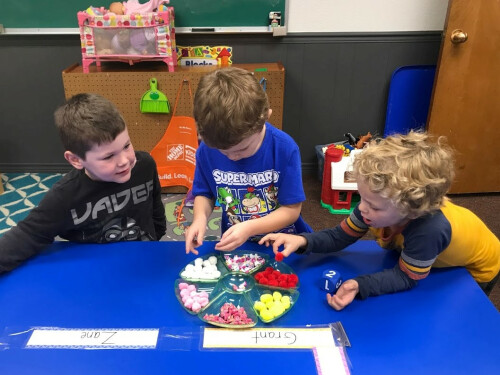 3 of our Kinder Readiness students work on a sorting and counting game together.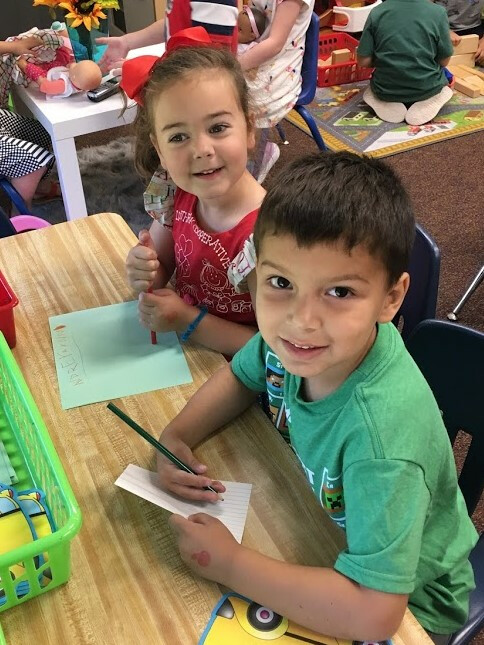 These two Kinder Readiness Students choose to play in the writing center during center time.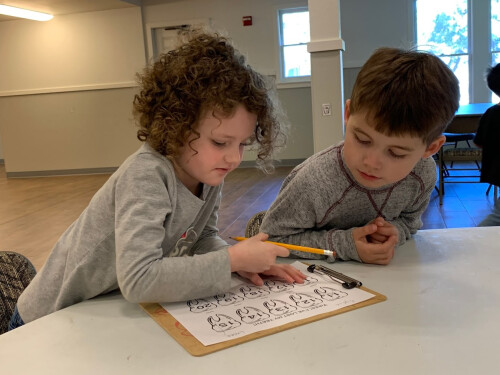 These two Kinder Readiness students work together during our annual Alphabet Tooth Hunt during our Dental Awareness Day.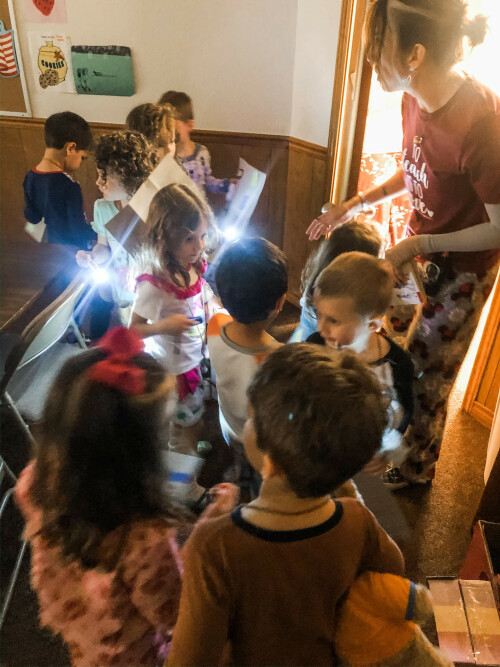 Ms. Deb's class is bringing books to life by going on their very own Teddy Bear Hunt around the school after reading the story.